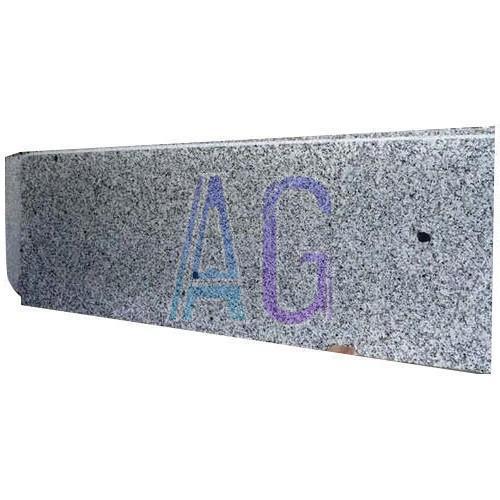 Granite, a name we all are familiar with is nothing but a natural stone material that has originated from Earth. This stone material is basically formed by the process in which the molten form of magma travels into the cooler areas, and as soon as the cooling reaction happens the magma is cooled in the form of mixed material slab. Though, magma consists of several deposits of minerals, but, within it granite is one which is known to have endless designs as well as colour options. In today's generation where everyone is looking for some other options to transform their home in something innovative, white granite slab has its own significance. These slabs are available in wide array of patterns and swirls to give the countertops a classy appearance. Moreover, white granite slab are not only popular owing to its hardness but, also adds a perfect vibrancy and ambiance in any room.
However, for every designer homes, granite counter tops have become a must. This has resulted in the significant surge in pricing of white granite slab. These granite slabs can be used in kitchen areas as well as bathrooms. But, is most frequently used as kitchen countertops. There are several persons in the world who are extremely fond of white – Be it white clothes, accessories, gadgets, appliances and lots more. Most of the time while purchasing own home, it can be a vision to have white, not everything, but at least something like kitchen, bathrooms etc. In such instances there is no such thing that can fascinate anyone like white granite slabs. One can either opt for the white granite slab with a tinge of variations or a touch of gray.
Before going into the shades of white, one must know that there are 7 different picks of granite in white. They are named as follows:

• Moon Night
• Aurora Borealis
• Ornamental Giallo
• Kashmir white
• Granite Delicatus
• Arctic White and
• Bianco Romano
All the above mentioned granites are white in color with the hue of gradation when viewed from distance. The gradation totally depends upon the light intensity that reflects on its surface. Owing to its timeless as well as ageless magnificence, white granite slabs are perfect enough to give a fashionable look to any modern and contemporary kitchen. It is really a symbol of elegance as well as sophistication. Apart from all these, it is very easy to maintain. Especially for all those who love to spend maximum time in kitchen cooking food, for them cleaning the kitchen countertops becomes easy and doesn't create any mess. These white granites have the ability to get fit everywhere, may be garden landscapes as well as exterior kitchens.
Jalore is a leading manufacturer of white granite slabs. The manufacturers are highly committed to provide superior quality products to the customers. However, these products are extremely in high demand in several industries like construction as well as interior designing. These white granite slabs are highly appreciated for its eye soothing white color and superior functionality.
Thus, to conclude, white granite slab are perfect enough to add classiness to any room.