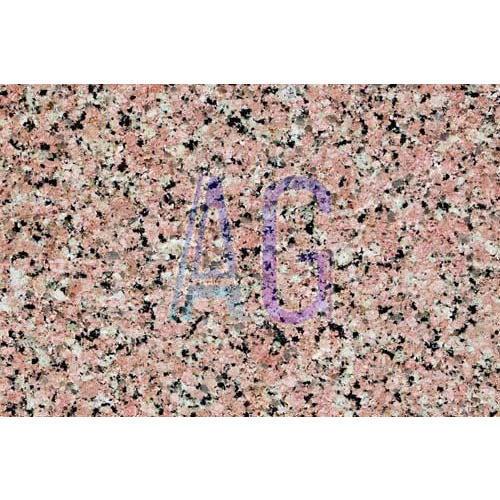 The Rosy Pink Granite is of high quality and tough igneous rock. Due to the presence of elements like quartz and orthopedics, it gets a distinct crystalline texture. It is considered as a common variation of granite having colour shades of soft peach, red or ivory with black spots on it.
As the name suggests, the rosy pink granite owns rose-shaped patterns with a base of pink. It has a mixture of various colour shades like large pink, cream with black specks which is spread evenly on the surface of this rock. The colour is pastel-shaded and indeed looks very pleasant.
Due to its unusual colour shades, it is considered as an awesome option to add up grace to the interior decoration of your home. In majority homes with such rosy pink granite you will find warmth in the interiors because of this base view. you find It can be ideally used on the flooring as well as the kitchen counter. As per some professionals, it is matching the beautiful colour shades of rosy pink granite with modern technology can be a perfect blend of magic which can enhance your home.

Why is Rosy Pink Granite so much in demand?
This granite is in high demand due to several reasons. Firstly, the granite rock has got amazing features, including striking looks with a smooth finish and high lustre with a long-lasting effect. Popularly known as the Indian granite, the tiles made out of this granite are very famous and is admired greatly due to its unusual colour combination. The amazing blend of colours provides a very balanced to the place where it is installed.
Secondly, these granite tiles are very tough. Thus, they are considered as a great option for both outdoor as well as indoor use. The granite tiles are differently fabricated so that it can be utilized for various applications like scabbing of the kitchen, for flooring, for ceiling and even for paving your lawn.
The tiles made using these tiles help in providing an entirely different and perfect finish adding up to the beauty to every place where it is installed. The tiles are easily available in various striking patterns and designs with finishes like natural, flamed, chamfered, polished, calibrated, honed, and bush hammered.

Uses of Rosy Pink Granite
The Rosy Pink Granite is considered as an awesome choice for preparing kitchen countertops, wall cladding, making floors and for other exterior elevations too. It is available in various kind of finishes providing the real flavour of attraction and beauty. The prime reason for which this granite is considered as a great option is its smooth and polished surface, high strength, and durability with a tough surface.
There is several rosy pink granite supplier in India which offer good quality granite, extracted from the best quarries of Rajasthan. The Rosy pink granite is comparatively darker than the pink granite rocks. It is popularly found in India and us quite cheap too. As per reports, this granite rock is considered as one of the best choices for the homeowners who want low cost yet useful granite for their homes.
This entry was posted on August, 13, 2019 at 11 : 04 am and is filed under Rosy Pink Granite. You can follow any responses to this entry through the RSS 2.0 feed. You can leave a response from your own site.